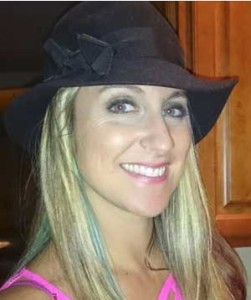 Welcome! I am a licensed registered dietitian and owner of Eat Well and Beyond. I have been a dietitian for over 21 years. My practice consists of nutrition and lifestyle therapy with a focus in integrative and functional medicine approaches.
I provide nutrition therapy for numerous medical conditions such as heart disease, diabetes, weight loss, food allergies and sensitivities, gut dysbiosis, and many other inflammatory diseases.
I also provide supportive wellness nutrition therapy for children, adolescents, pregnant mothers, and anyone looking to improve their health and function at their optimal capacity.
My Passion
My passion comes from a background of holistic healing practices instilled in me at a very young age. My grandfather, who was a pioneer in chiropractic care, sparked the idea that the body has an innate ability to heal itself given the right environment and support it needs. I translated this idea into my passion for food as "medicine". I recognized how food and our relationship with food can truly transform a person's wellbeing and way of life.
My Mission
My mission is to utilize science based evidence in the area of food and nutrition and translate it into terms anyone can understand and relate to. My consultations typically consist of a full health history review, body composition testing, food sensitivity testing, symptoms analysis, analysis for further testing and supplement support, lab review, and one-on-one food and lifestyle planning.
My Belief
I believe that food and lifestyle goal planning is not one size fits all and requires full participation from the patient. I believe all my patients benefit from foundational nutrition education and training to make better food and lifestyle choices. My goal is for all of my patients to walk away knowing WHY they are making the food and lifestyle choices in order to improve their health and wellbeing.
The food planning focuses on low inflammatory, low glycemic, Mediterranean style whole foods and gut health. I have a unique style of practice that never leaves out the connection between mind-body-spirit/belief. I believe that total wellbeing cannot focus on only one aspect of health, and the entirety of the individual must be addressed in order to provide the best supportive services to my patients.
This is why I not only focus on nutrition therapy, but also lifestyle therapy, which includes but is not limited to; diet, relationship with food, stress and sleep management, gut health and progressive exercise goal planning.
All of my patients leave knowing more about how food influences their health, which foods are specifically right for that individual, awareness of the emotional link to eating behavior, as well as how to plan and organize foods and lifestyle choices. We work together to ultimately restore balance to the mind and body for a more joyful life.