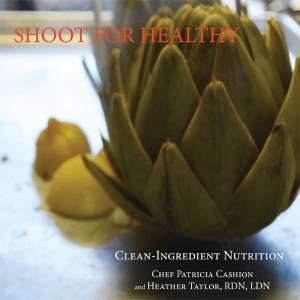 We deserve to eat what is great for our bodies. If you have ever wanted to cook recipes with the most naturally clean ingredients available today, with the most nutrient-dense foods for gut healing and with the most knowhow to rejuvenate your health, then Shoot for Healthy is for you! Often the first benefits are regained energy, mental clarity and weight loss.
With the rapid increase in chronic illness, being proactive and flexible in your journey to recharge your health is imperative. Shoot for Healthy showcases recipes that can be easily modi ed to suit your tastes and allow you to experiment with new foods. e recipes are designed to help you make healthier choices and enjoy the dishes you create. Key nutrition facts are provided with the highest target sources of micro and macro-nutrients for each recipe; supportive of immune, gut, detoxification and neurological health.
Join Patricia and Heather as they combine the forces of food and nutrition, to bring you a cookbook like no other. Not only will our clean ingredients not harm your gut, but our meals are so delicious and nutritious that you will never know we removed foods that prohibit good health.
Shoot for healthy! Pick up your copy today!